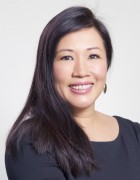 Chef's Corner: Michael Parker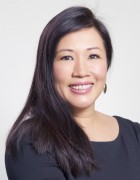 Click the Buzz Me button to receive email notifications when this writer publishes a new article or a new article in this column is published.
Find out about your favorite chefs, and where they like to eat, in our Chef's Corner column. This month, restaurant writer Dai Huynh interviews chef Michael Parker.
Prior to the Super Bowl's kickoff last month, 40-plus restaurants opened eagerly to fans converging on Houston. Among the most anticipated openings was Potente(link is external), Houston Astros owner Jim Crane's restaurant. Neighboring Minute Maid Park, Potente (1515 Texas) is an upscale, modern Italian showpiece with chef Michael Parker at the helm, working alongside chef de cuisine Micah Rideout and pastry veteran David Berg. A few weeks after Potente started serving veal osso buco and bistecca alla florentina, Crane opened trattoria-inspired Osso & Kristalla(link is external). The two handsome restaurants anchor the ground floor of the block-wide 500 Crawford apartment building.
Parker and his team oversee the breakfast, lunch, dinner and brunch menus for Osso & Kristalla and the dinner-only Potente. Just add this to Parker's extensive duty roster. Along with being Crane's personal chef, he is the executive chef at the millionaire's exclusive Floridian National Golf Club in Palm City, Fla., which has hosted dignitaries that include President Obama. "It's not your average country club," Parker said. Members fly in on their private jets.
Parker now splits time between Texas and Florida. The 47-year-old Englishman earned his stripes in the kitchen, working with the famed Roux brothers at the Waterside Inn, a three-star Michelin restaurant near London. After graduating from high school at age 15, he received his culinary degree from Bournemouth and Poole College in Dorset in 1987. He has cooked for Queen Elizabeth II, along with Presidents Reagan, Bush, Clinton and Obama. Here, he talks about cooking for the Houston Astros and turning President Obama's team onto hidden culinary gems along the North Atlantic Ocean.
When hiring new cooks, chefs like yourself come up with all sorts of tests to gauge skills. How do you determine whether someone is qualified to work in your kitchen?
You're only as good as your worst cook, so you got to know your basics. The first test is can you dice or slice an onion? It is amazing how many guys come through who can't do it correctly. Then I'll ask, "How do you make hollandaise?" You'll be amazed by what some people say. I've heard guys tell me that you make it with hard-boiled eggs and then you put mayonnaise in them.
Michel and Albert Roux are culinary luminaries. What did you learn working for them? 
You learn perfection. You learn how to taste and season. We tasted everything. We had an 80-cover restaurant and 22 cooks. You worked 16-17 hours a day.
The Roux brothers put out an expressive alumni roster – you and others.
Yes, Gordon Ramsay worked for the Roux, along with Marco Pierre White and Gary Jones.
What do you recommend ordering on a first visit to Potente?
The whole brazino, grilled and stuffed with crab and cauliflower. We also have a terrific traditional veal osso buco with olive tapenade. The beef carpaccio – that's a good dish – and the tuna crudo, which I think is the best dish on the menu, with shaved foie gras, caper berries and a lemon curd aioli.
What is Jim Crane's favorite dish?
Jim Crane likes a lot of fish. He likes scallops. We have a good diver-scallop dish.
Have any Houston Astros players been spotted at Potente or Osso & Kristalla?
I'll be doing a dinner for the Astros soon, and naturally, when baseball season starts, the players will be hanging out there after the games, I'm sure.
Potente is high-end, with an impressive wine list, fine scotches, and whiskeys. How would you describe its more relaxed, younger sibling, Osso & Kristalla?
We have a strong coffee program for breakfast with homemade pastries. We fire up the wood-burning pizza oven for lunch and dinner. We'll have pastas and paninis. Lunch is fast-paced. Dinner is more relaxed, with wines by the glass.
Can you recommend a favorite place to eat?
There is a place called Little Moir's Food Shack (Jupiter Square, 103 US-1 D3) in Jupiter, Fla. It's just a bunch of surfer guys who love surfing and fishing. They cook fresh fish. It's not a white-tablecloth place; they don't take reservations. I took some guys who worked for Obama here, and they loved it. They went back there a few times. It's a no-frills place, but it's fresh and good.
Editor's note: Buzz dining columnist Dai Huynh is a James Beard food-journalism award winner and longtime Houston-based restaurant writer.